Learn More, Suck Less!
Inbound. It's not just the methodology of today's most powerful marketing strategy, it's mecca for those that share a passion to learn, grow, and stay at the top of a market that consistently pushes the envelope on what is possible in marketing today.
Inbound 2016 was my first Inbound Conference. Being relatively new to the methodology of inbound It was my time to absorb as much as possible. Now, coming down the Inbound mountain back to my mediocre life, I've had some time to reflect on my time at Inbound. And like my friend Andy:
I wish there was a way to know you're in the good old days before you've actually left them.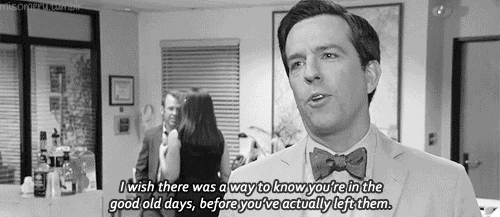 The opportunity to join 19,000 like-minded, marketing and sales professionals from nearly every industry imaginable from across the globe was an experience I will remember - always. The amount of really insightful and useful teaching and networking opportunities that goes on at Inbound makes you feel like, when leaving, like you didn't fully get to take advantage of all that is accessible. There's more quality teaching then can be consumed. As a noob, I left alot on the table.
In order to help you become the Joey Chestnut of Inbound and maximize your time, I've put together 5 tips to help you learn more and suck less at your time at Inbound. This keen insight will hopefully help you take in more of the amazing experience and teaching that is the Inbound conference.
1. Pre-register for your sessions
It may sound simple and that's because it is. Once you have registered and the sessions have been announced take the time to register for your enitire week's sessions. There are only so many seats in any given room and you can't learn more on a topic, in a session that is full. Find the sessions that interest you online and claim your seat as soon as you're able or you'll be waiting in a stand-by line. Standing. Waiting. In a line, without the promise of ever getting in sucks.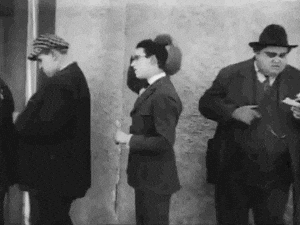 2. Connect with Partners
At Inbound there is a central meeting area called "Club Inbound." There you'll find dozens of Inbound sponsors, partners, and agencies each with their own booth. Connecting with these companies is a great way to learn about technological advances within the industry and what might possbily be the solution to a problem you are facing. Don't be timid. Jump in and learn what everyone's about, demo and share ideas. Also, get swag! Free stuff is nice.
3. Plan your Lunch
When you are scheduling your day don't forget to make time to eat. Sessions (for the most part) are 30 minutes apart allowing you to get from one side of the convention center to the other. There are plenty of food truck and convention center options. My favorite being the bold, fresh, and fun asian cuisine, Bon Me. However, if you're a slow eater/walker you may want to pack a cliff bar or two so you can get to that next session promptly. 30 minutes isn't really that much time. So if that session is more important then a toasted baguette stuffed with pork and awesomeness, you'll want to pack something that will keep you focused and on your feet.
4. Network with Peers
There are plenty of opportunities to network at Inbound. If you are intentional about connecting with the most innovative and successful business geniuses and leaders of all time, you'll come away with fresh ideas and new tactics. Be determined to advance your brand and personal and professional growth. That means stocking up on business cards. The people at Hubspot have planned location and times to help facilitate an atmosphere perfect for making new friends and distributing them on mass to whomever has a pulse. That works, right?
Join your peers after each afternoon's keynote at "Club Inbound" and during the evening at the "Seaport parties" where Inbound attendees can network with one another. Nights can be late, but who needs sleep? Not me! I'm like an owl cracked up on Mountain Dew soaring on the thermals of vaporized Adderall. But seriously, don't forget to recharge. Each day can be taxing both physically and mentally. Know your limits. Don't be that guy drooling on the shoulder of some random stranger during the morning session.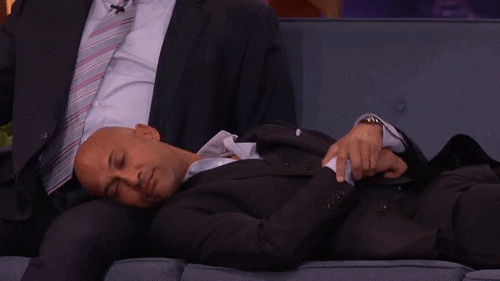 5. Take notes
This one should be fairly self-explanatory. Write down the things that matter to you. In alot of cases the presenters will include a link in their presentations that will give you access to all of the slides in the presentation. But, don't count on them. In every presentation if you have scheduled wisely you will find some sort of nugget. Some information will need some time to chew on. Create an action item for yourself and revisit your notes in order to find those ideas, concepts, and topics worth implementing. If all you do is sit through these sessions without the intention to take action, you're doing it wrong. Learn more.
Bonus Tip: Don't miss out on the keynotes!
Some of the most interesting information coming out of Inbound is through the keynotes. Something I particulary enjoyed from the keynote sessions came from Darmesh Shah, Founder/CTO, Founder/CTO of Hubspot. Check out his and other Keynotes here.
---
So in the end, things aren't all that bad. The good old days of the Inbound Conference come around once a year! I've got another chance in 2017 to learn more and suck less. As a noob it was an eye opener and experience I hope you can learn from. The opportunity to join the masses of passionate marketers, in order to Learn, grow, network and revel isn't something to squander. Make every moment and opportunity count. Squeeze Inbound for all its worth and drink the nectar produced from the fruits of your labor. There is always more to be learned!
Good luck!